Archives: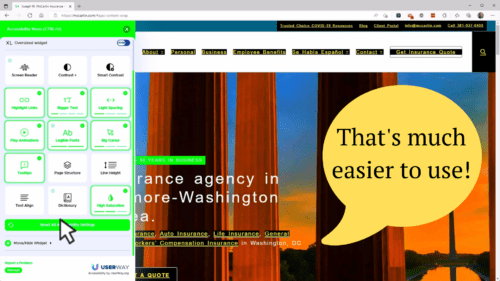 The Issues with Website Accessibility Overlays
You've heard anecdotally that website accessibility overlays can make it harder to use a site, but in this live demo, I showed the harm it caused to a real member's website. The overlay changed the colors, typography, and backgrounds to supposedly help with visual impairment, but really they were just trying to create fake results for accessibility auditing tools. This video is a condensed version of the presentation and demo just to highlight this one issue.
GSSCC Website Accessibility Webinar
Thank you for attending the GSSCC Website Accessibility Webinar. We'll publish a video of the webinar along with a copy of the slide deck as soon as it's available.